As part of my Final Major Project at university, I produced a 5,000-word Individual Project Report. I presented this report in the style of a magazine, entitled 'Festival Season', which explored the following question:
Brands like H&M, Sephora and Revolve have been capitalising on the opportunities created by music festivals like Coachella in the US. Can British brands create similar opportunities at UK festivals?
My essay investigated the shift away from traditional forms of marketing towards experiential marketing, and the increasing importance of creating brand experiences around a product for the millennial consumer. With this in mind, the report then explored the opportunities created by music festivals as a venue for experiential marketing to UK consumers. Events such as these are ripe for development by UK brands, as demonstrated by the huge success of brand activations at US festivals, most notably Coachella. The focus of the report was on the marketing opportunities presented by music festivals, either by a brands having a physical presence at events or by them harnessing the interest in festival season to promote products. Selected pages from the essay can be seen below.
Alongside my Individual Project Report, I produced a creative campaign demonstrating my idea for a new creative marketing campaign for Pretty Little Thing that draws on elements of experiential marketing at music festivals explored in the report. The core of my idea was a collaboration between Pretty Little Thing, glitter brand Dust & Dance and Wildlife Festival. My creative campaign included a capsule collection of festival clothing and accessories, illustrated in a lookbook; concept art depicting the launch activation at Wildlife Festival and a series of posters to support promotion across the brand's digital touchpoints.
I received a high first for this assignment.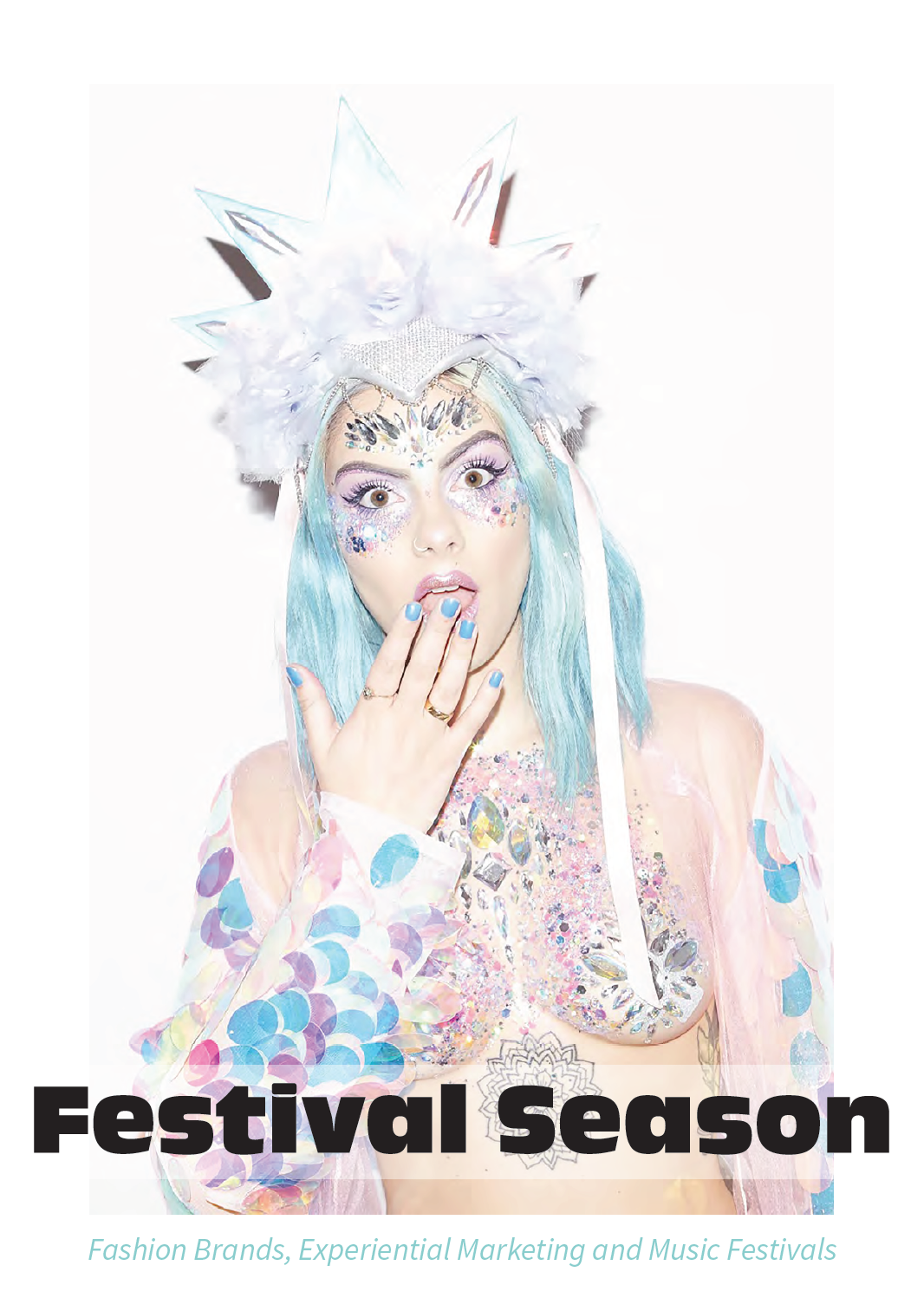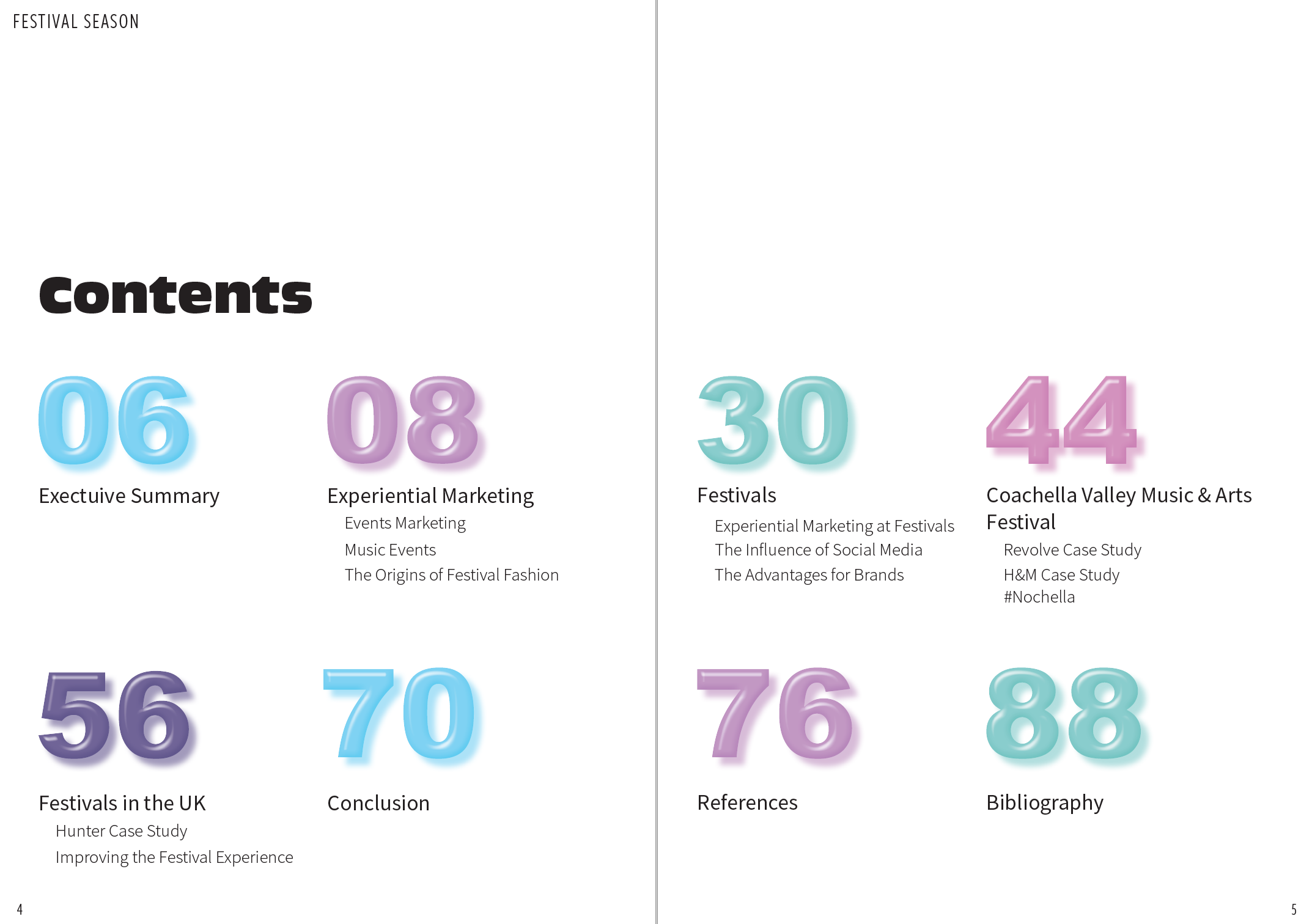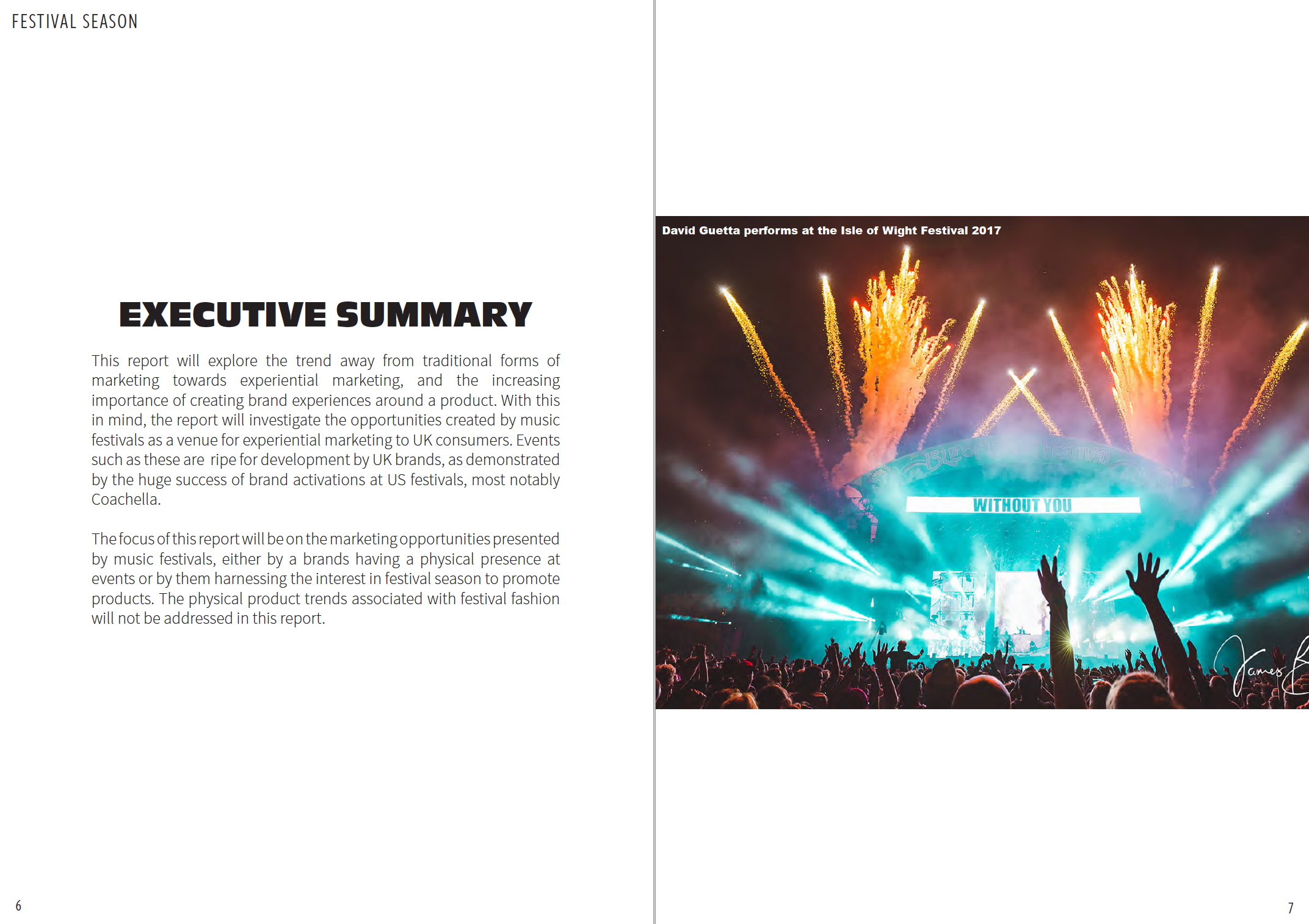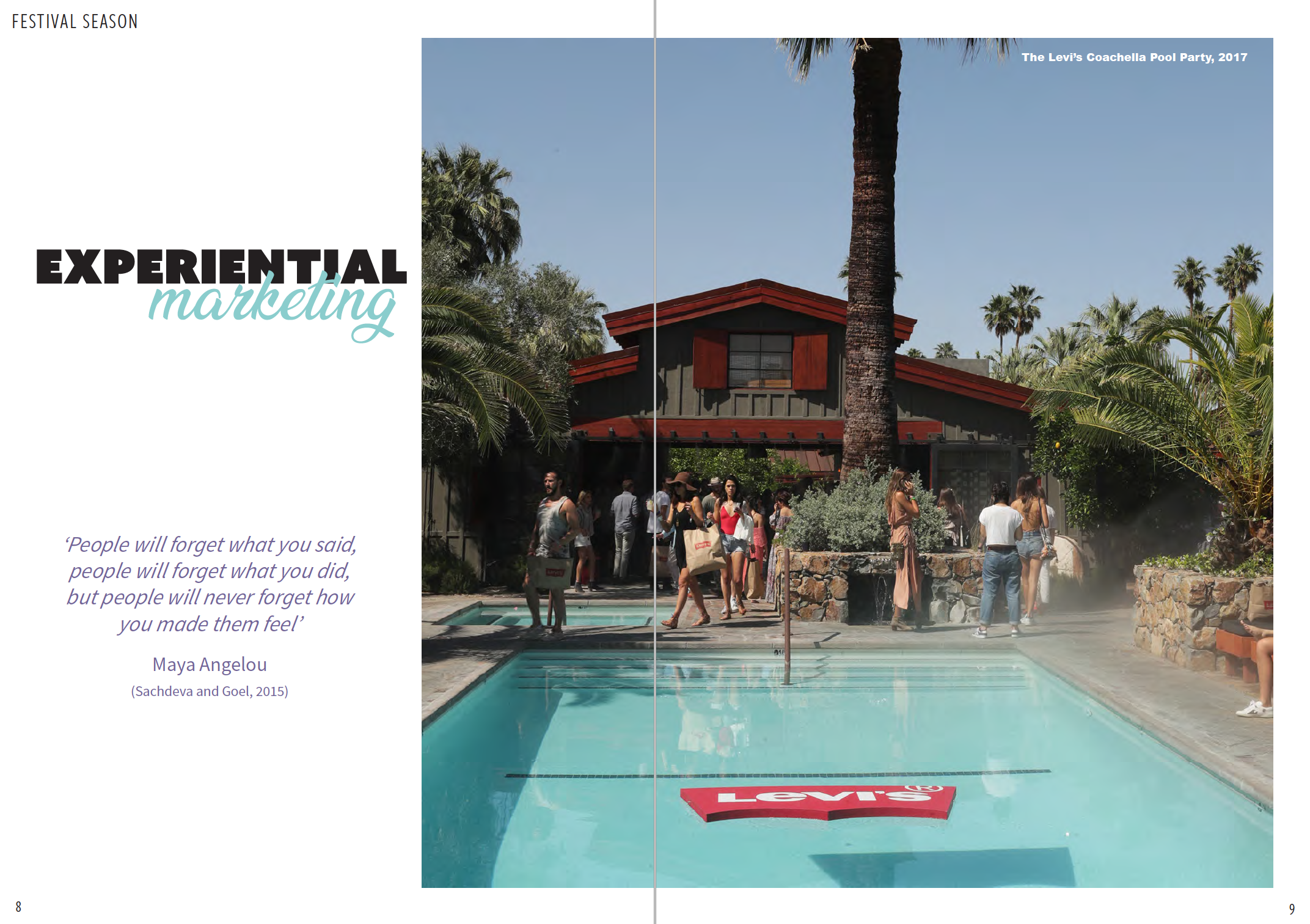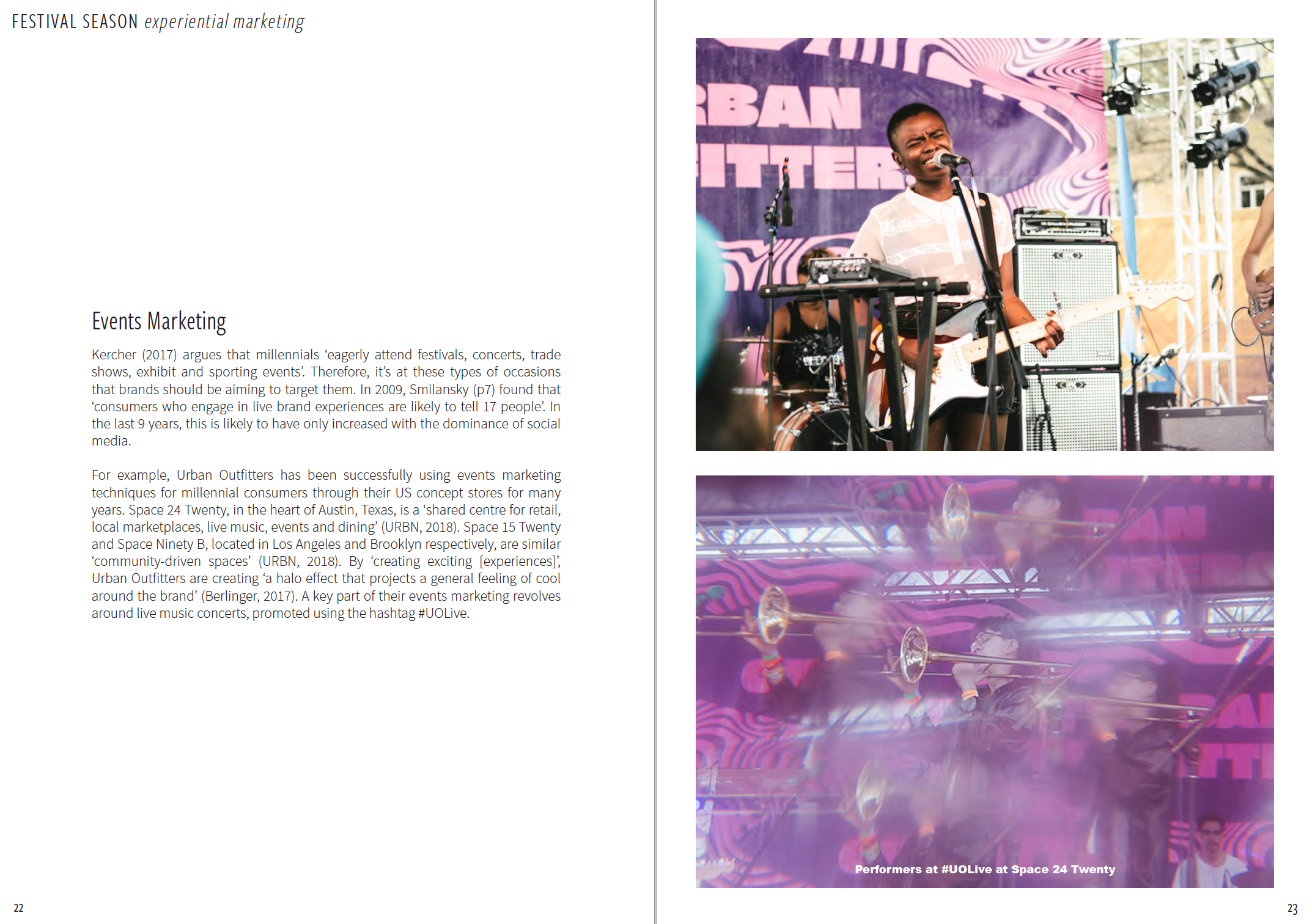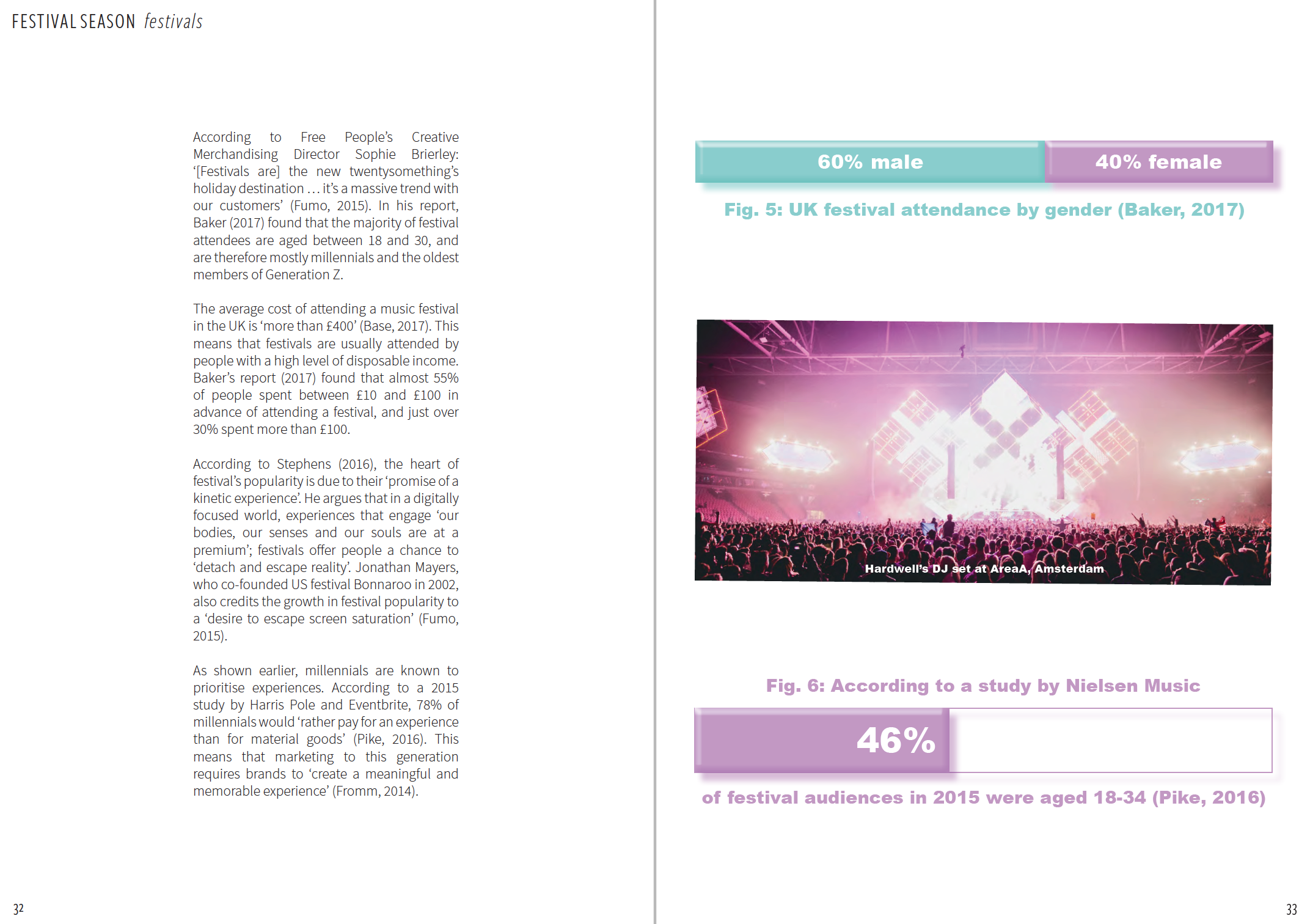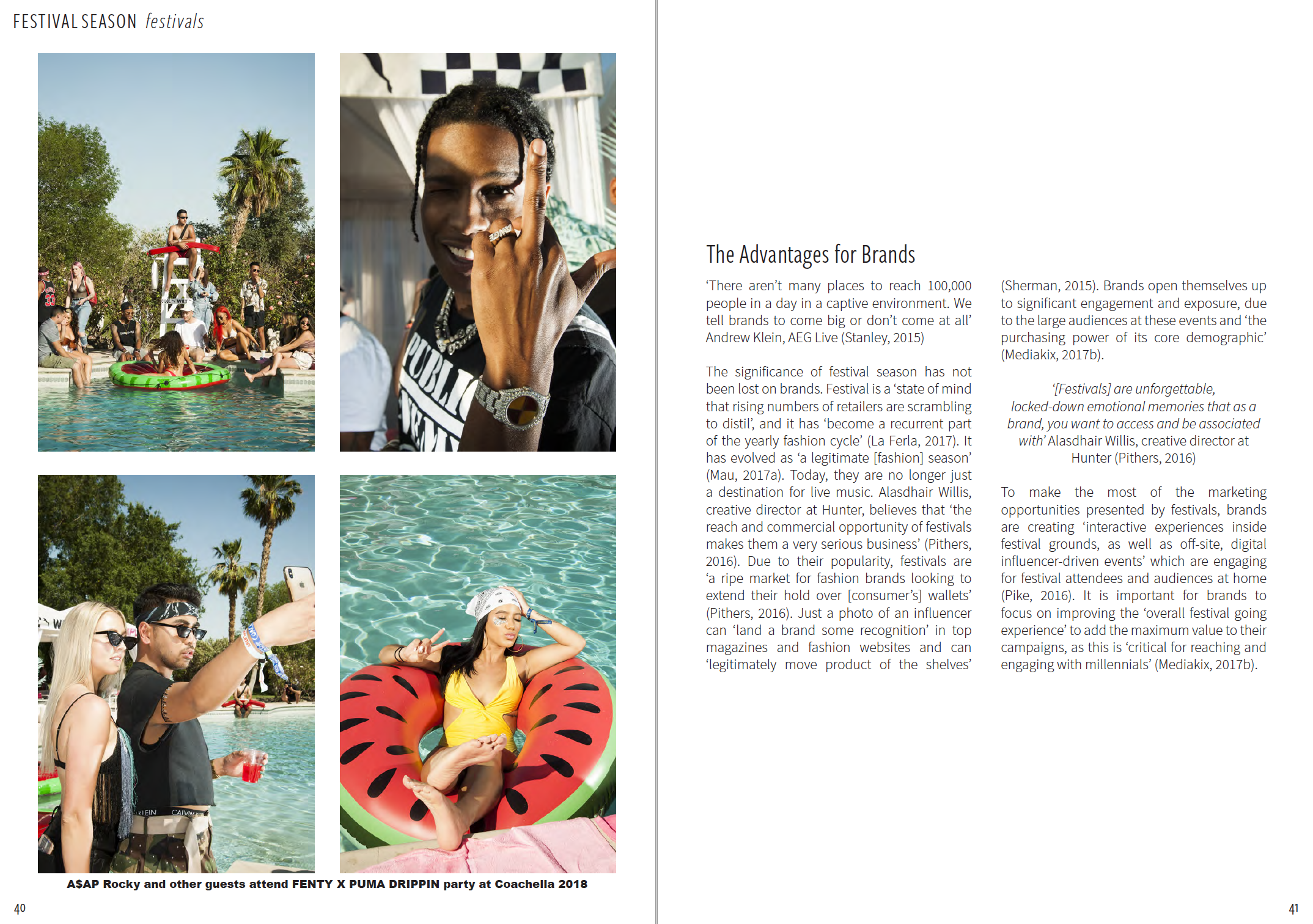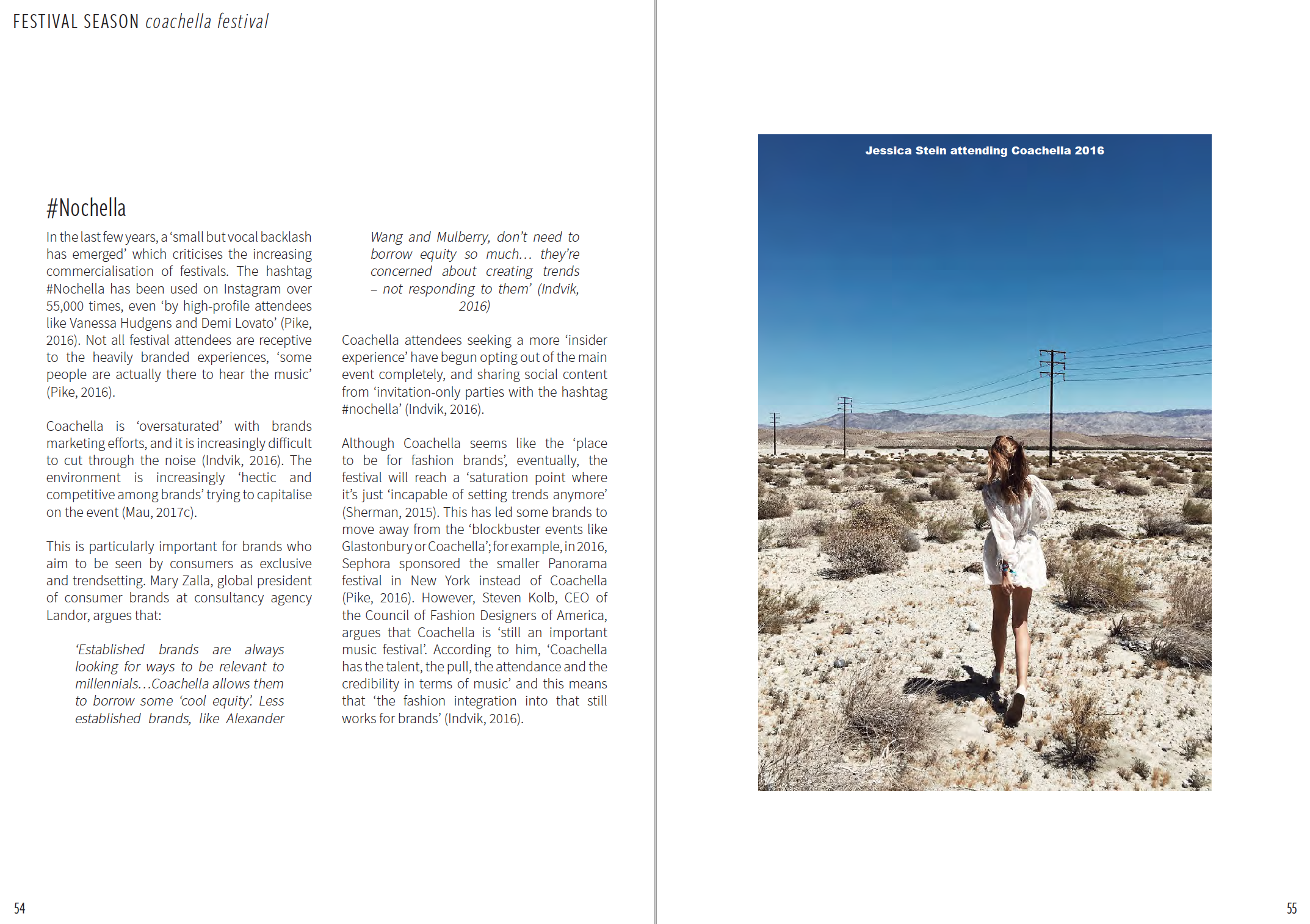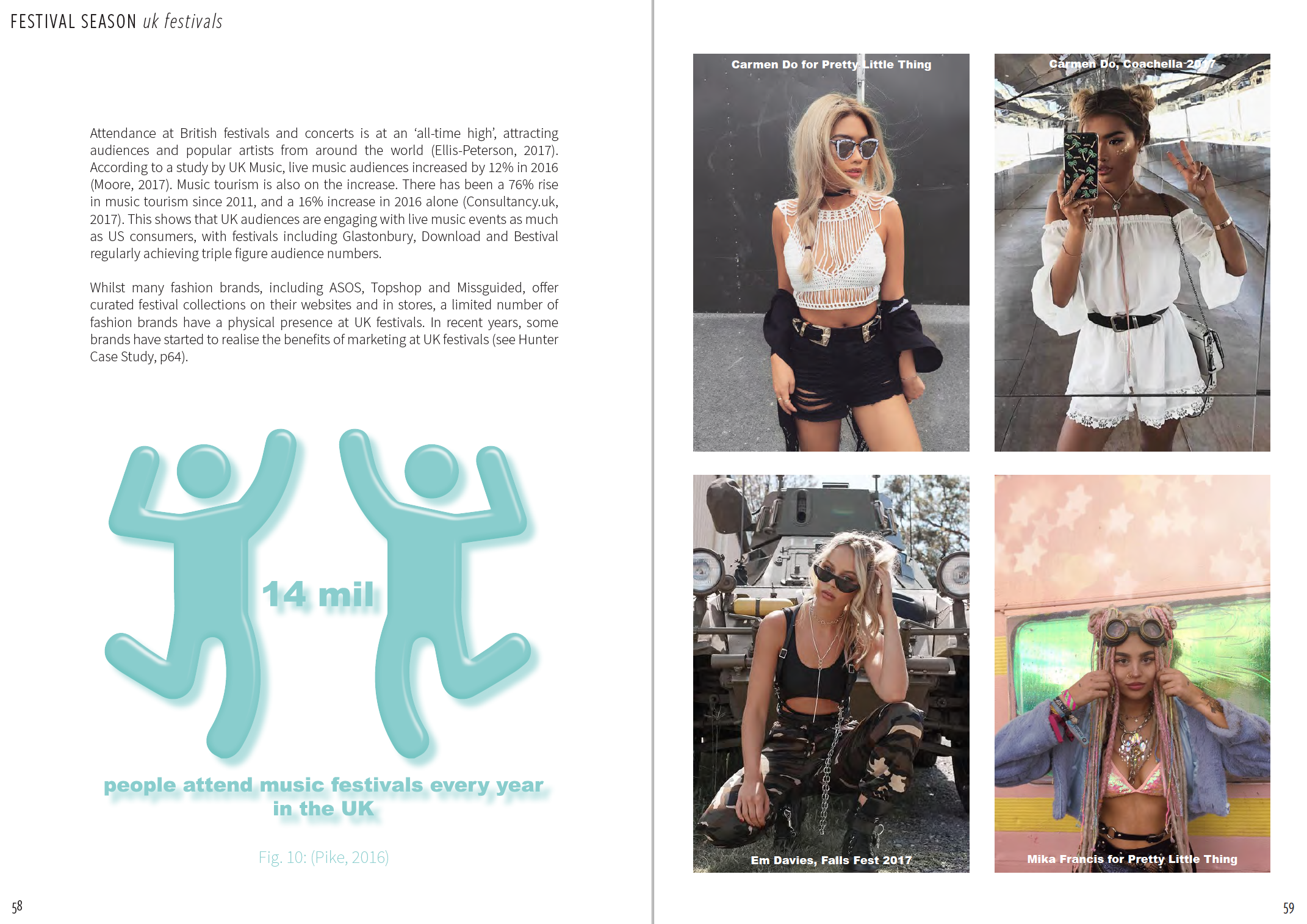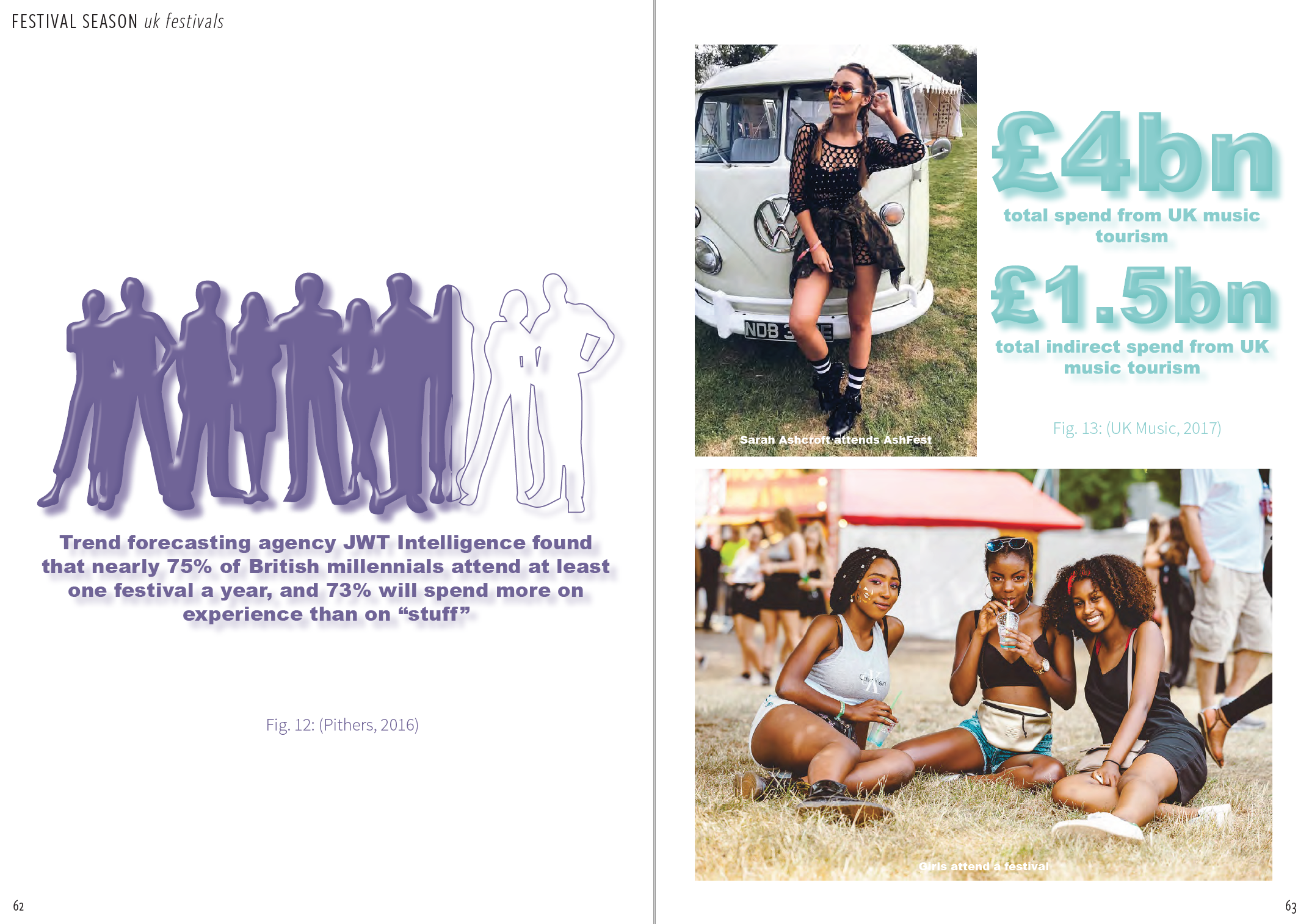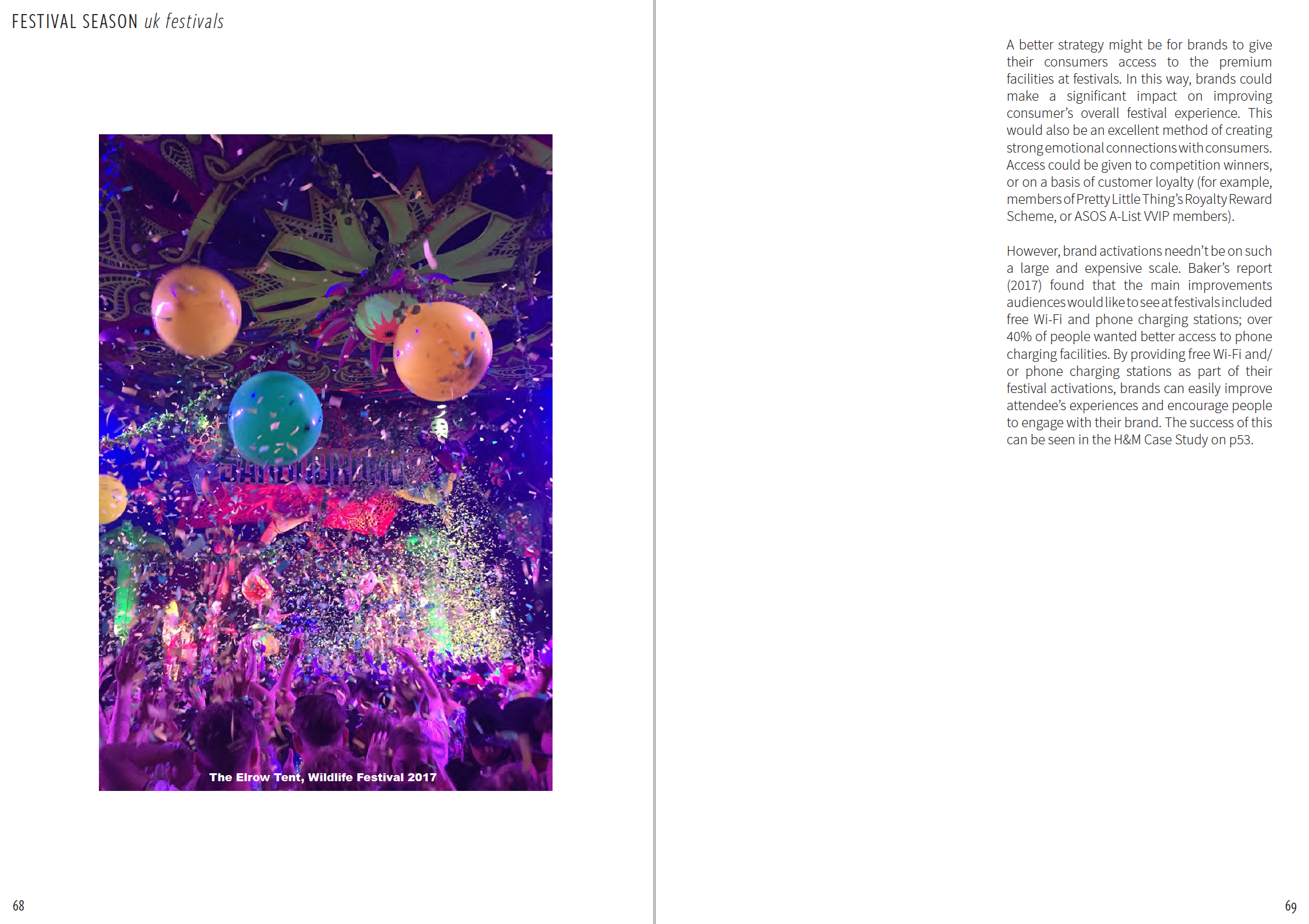 Although most of the report contained second-hand imagery, I used my own image of Wildlife Festival on page 68.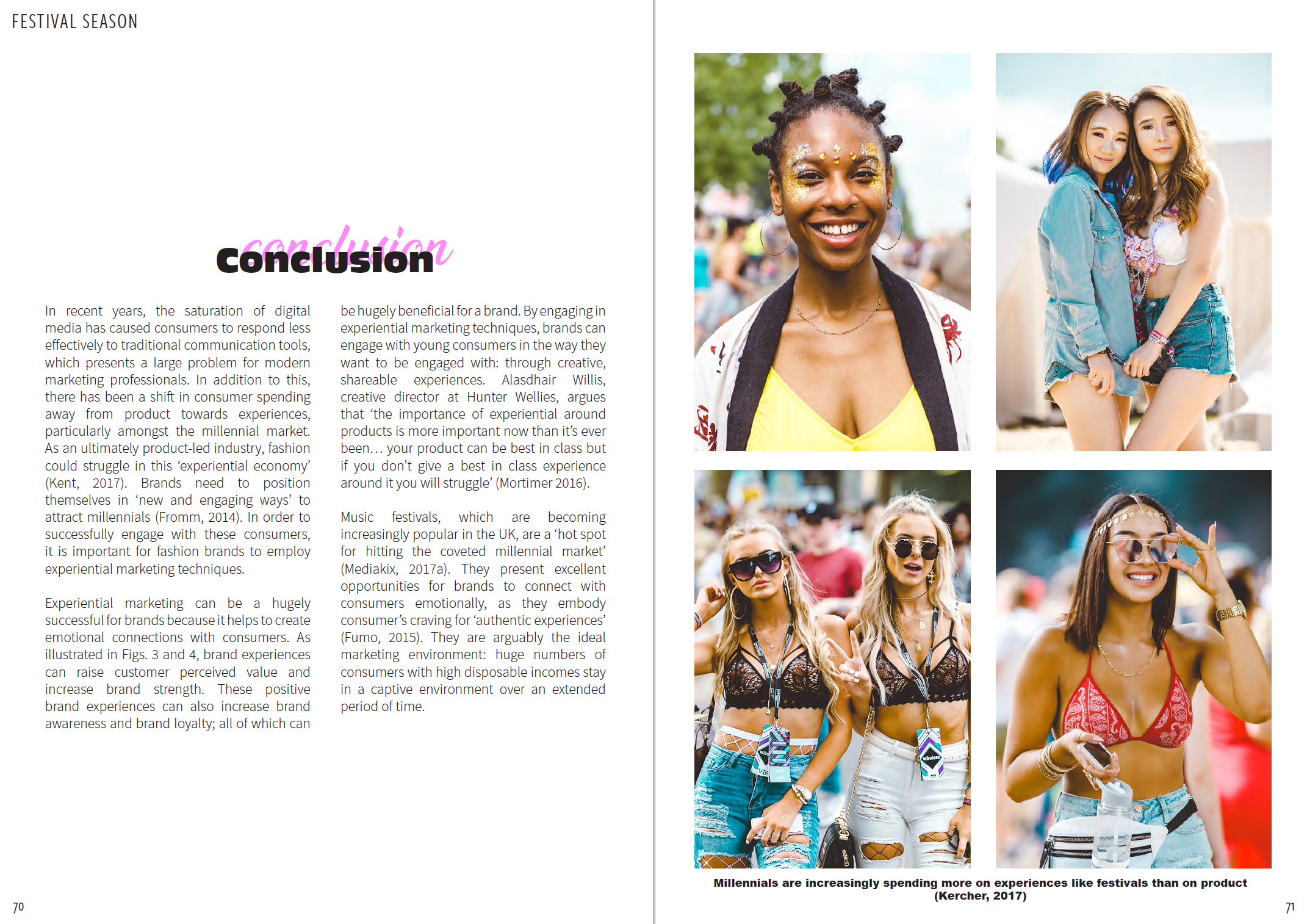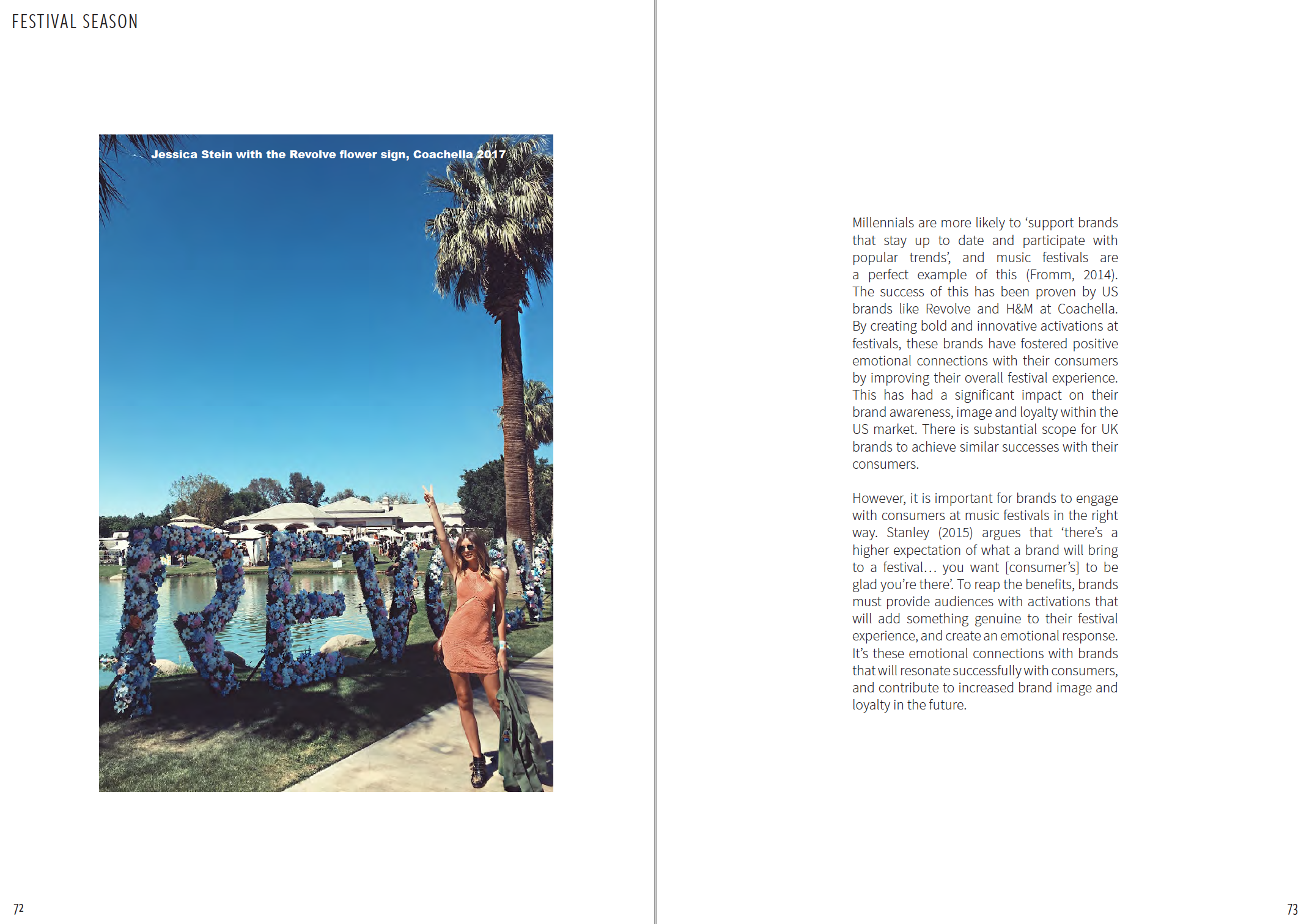 For a full copy of this report, please email me at elizabethrubyy@yahoo.com