As part of my Digital Marketing Internship with Harper & Blake, I was asked to write a potential blog post about their London Fashion Week AW16 showcase, held on February 21st 2016.
Using the images provided in the catalogue, and after some initial experimentation with ideas, I also created two images in Photoshop to accompany my blog post.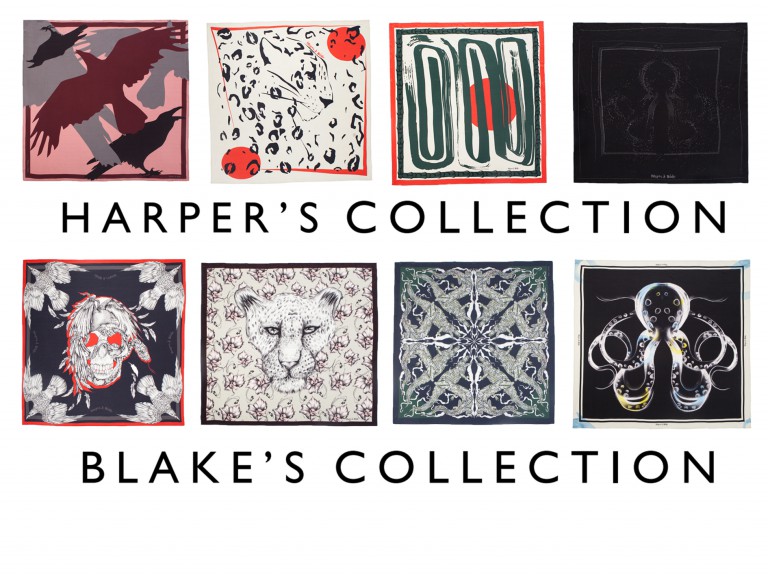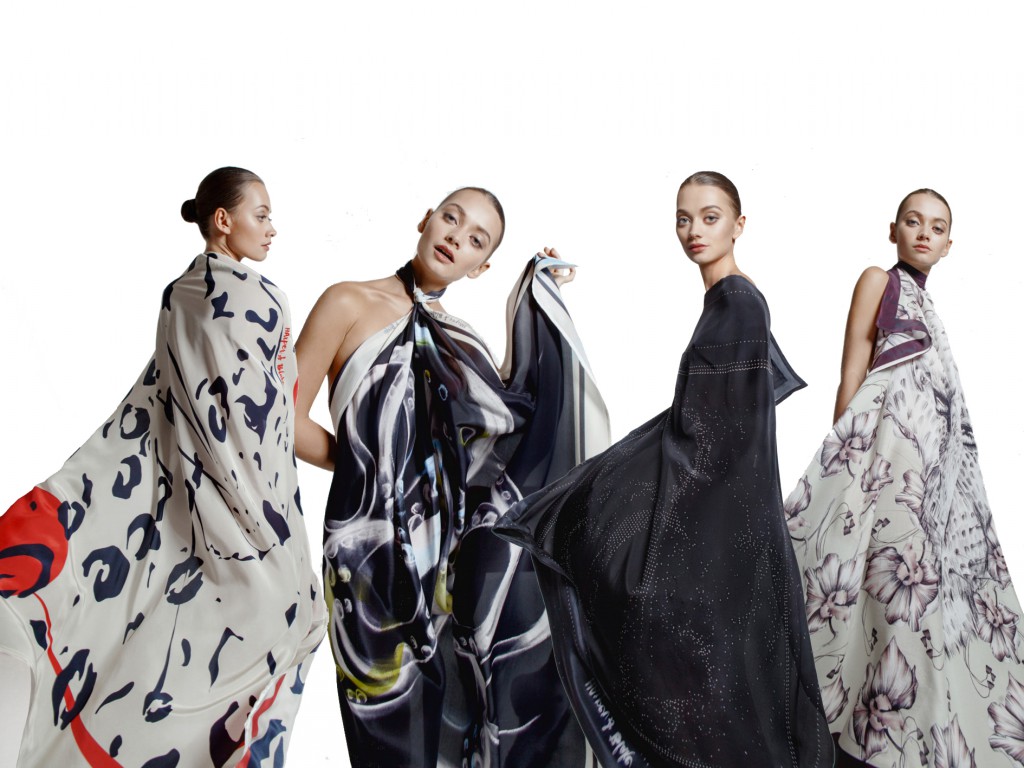 My final blog post and images can be seen below.
Pre-Order 'Predator' Collection
Here at Harper & Blake, we are very excited to announce that we can finally show our new collection of scarves for A/W16: 'Predators'. The collection was officially revealing last weekend, at our amazing London Fashion Week showcase in Shoreditch.
If you were unable to attend our event, the scarves were designed by the wonderful Alina Zamanova, an up-and-coming print designer here in London, and in Ukraine. The collection consists of eight hand-drawn silk scarves, inspired by nature and wild animals. The prints include birds, a leopard, a crocodile and an octopus.
Now that we have shown the collection and are beginning production, we are able to provide our readers a fantastic offer. Between 22nd February and 31st March, you can pre-order your Predator scarves and save 60% off the retail price!